Custom Web Programming & Software Development
Website Programming and Development
When it comes to your next online business idea, whether it's a start-up business or an existing business that needs an Internet overhaul, dzine it, inc. is here to help! We are proficient programmers – it's just what we do.
As experts in PHP web development, we take pride in our programming proficiency. After all, it is this time-tested experience and expertise that forms the foundation of secure, reliable, and easy-to-use web sites. From large-scale content management systems, to small database driven forms, we are eager and capable of creating winning projects of any size.
Software Design
Content Management Systems (CMS)
Community Websites
Event and Wedding Directories
E-Commerce Systems
Streaming Video Applications
Membership Applications
Real Estate Development Interfaces
Custom Presentation Galleries
Font Generators
Zip Code Directory Applications
Custom Database Solutions
Reservation Software
Video Solutions
Directories
Penny Auction Software
CRM Systems
Specialized Applications
Media & Video Applications
Web Survey Software
Ticketing Programs
File Uploaders
Marketing Directories
Custom Blogs & Forums
Corporate Software
Chat & Video Conference Modules
Stock Tickers
Blogs and Forums
Event Management Applications
Custom Web Based Software
We are proud to do what it takes to bring your vision to life. We have satisfied clients in all of the website programming project categories listed above, plus many more – if it requires programming, we're ready to assist!
Our Programming Philosophy.
At dzine it, our software engineers will custom-develop your business tool to your business-specific model. Custom web programming can be a time consuming process, but even so, every project should be perfectly organized each step of the way.
To speed up the programming process and eliminate every friction point possible, we clarify each and every detail of your project before starting. After receiving your initial project specifications, we design several documents that explain the entire software model in plain English.
In order to provide your company with perfect functionality, each project is developed from scratch with the utmost level of care. We will never use outside software, unless it is clear that existing software will work better (or if you request it). Through our programming, we form flexible building blocks to satisfy your exact vision and still keep a modular design to enable future upgrades and modifications.

We Program For Your Satisfaction.
As we make progress on your project, we'll keep you clearly informed through our advanced project management system. From the initial proposal, to the final delivery and implementation, we guarantee that you will feel completely confident with every part of your web development project.
Here at dzine it, we never outsource any portion of your project. We take pride in the expertise of our staff and in their ability to surmount even the most difficult and complex web development challenges.
Are you ready to discuss your vision? If so, just give us a ring – dzine it is ready to make it come to life!
DROP US A LINE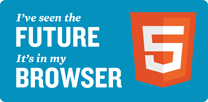 The SEO results have been outstanding. I started out several months ago virtually last in terms of google search results. DZINE it worked with my newly designed website to slowly but surely improve my ranking. Now, only a few short months later my website is coming up on the first and second page for multiple key word combinations. I'm starting to get more traffic to my website which has resulted in more referrals. Thanks DZINE it

Respectfully,

Michael Zagare, MSPT
Physical Therapist

Michael Zagare

Thank you for your wonderful printing
service!! I thought that they looked fantastic! It was the first time
I ordered something printed over the internet, and without a proof, so
as you can imagine I was pretty nervous but you did a great job. We
should be doing another postcard in December so you may be working with
us again soon.

Thanks again!
Jennifer

Jennifer